One-on-One Sports Performance & Adult Personal Training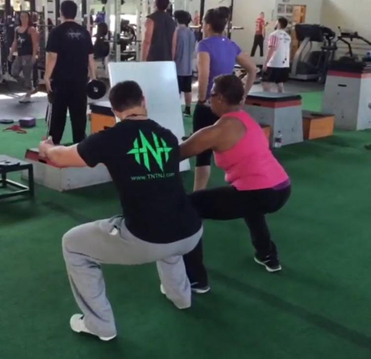 TNT clients can also experience one-on-one personal training at any time through flexible scheduling with one of our experienced TNT trainers.
One-on-one clients are initially provided with a free 30 minute evaluation followed by a free injury prevention screening by one of our onsite DPT (Doctor of Physical Therapy).
One-on-one clients will also receive nutrition advice, a training program that is personally designed for their specific goals, and individualized coaching from a TNT trainer.