Sports Rehab
ProVere Health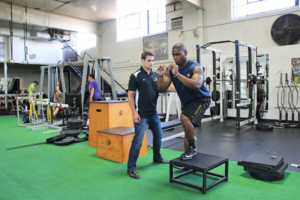 Dr. Frank Benedetto, PT, DPT, OCS, SCS, CSCS, PES
Dr. Jordan August, PT, DPT, USAW, SFMA, FMSC
Dr. Brian Kokulak, PT, DPT, FMT
The Doctors of Physical Therapy at ProVere Health implement the latest sports science into maximizing your training and performance.
ProVere combines superior clinical skills and expertise, a one-on-one treatment approach, and customized rehabilitation programs.
ProVere Doctors of Physical Therapy understand what it takes to return you to your sport, because they are athletes as well.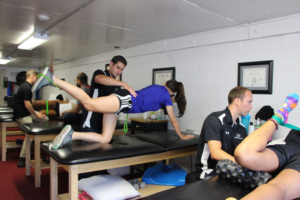 Individualized treatment plan, 100% designed for you and your goals:
Full body evaluation to identify root causes of your condition

Analyze muscular imbalances and flexibility in order to improve your sports performance

Post surgical rehabilitation programs

Accelerated healing and recovery treatments following an injury

Research based strength, flexibility, balance, plyometric and speed/agility performance therapy

Sport specific drills, Position specific drills
Performance based Physical Therapy for all levels: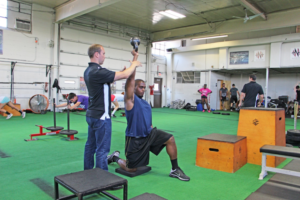 Youth athletes, high school level, collegiate level, active adults, CrossFit athletes, Olympic athletes, USA weight lifters, and professional athletes.
Contact us for a FREE one-on-one injury prevention and performance enhancement screen.
Patient Reviews:
"I been going to ProVere Physical Therapy for a few weeks and am happy to say I have had major improvements with my injury. Dr. Frank, Dr. Jordan, Dr. Brian and the staff have been excellent. I have been receiving personal treatment and undivided attention throughout the process. They are there with you every step of the way and through therapy, they help you to get better each day. I highly recommend ProVere Physical Therapy for anybody, especially for athletes." – James
"I have had a re-occuring injury over the past 6 years. Never felt PT was beneficial until I connected with ProVere. Not only do I feel I was diagnosed correctly, they have been attentive to prevention of the injury re-occuring. The knowledge, and service that has been presented to me each visit, is far beyond any prior experience I've had, from 3 different clinics.  I can't thank Dr Frank, Dr. Jordan, Dr. Brian, and their staff enough." – Keith
"I have been going to ProVere for a mix of reasons the past few years. After tearing my labrum this past wrestling season I decided to return to ProVere to rehab my injury. What makes me keep coming back to ProVere aside from the excellent treatment program is the amazing people. All the memembers of the staff are highly knowledgeable and extremely personable. Jordan, Brian C, and Brian K, compromise a staff that is amongst the best in North Jersey." – Nick
"Quite simply the absolute BEST physical therapists in Bergen County! Thank you to everyone at ProVere PT!" – Sherri